3D operating instructions for tools
a drill bit with ejection as a 3D visualization
A new patented drill bit with ejection function was developed by Primo GmbH. The new drill bit solves the problem that many craftsmen know. The cumbersome release of the wedged cutout within the drill bit.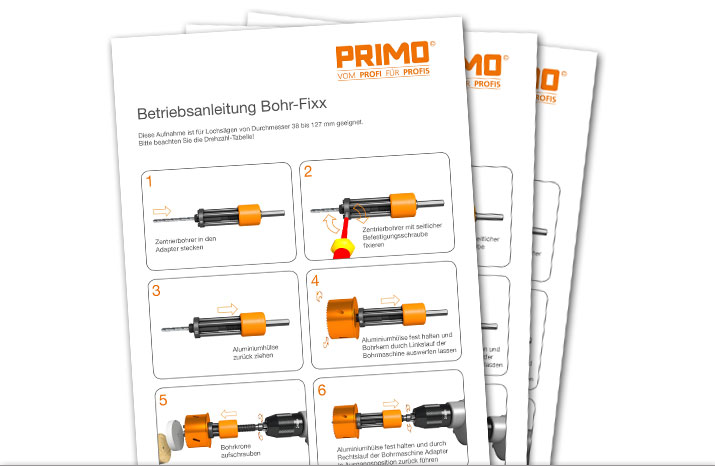 Operating instructions know the correct function of the tool
An operating manual has been created to explain the correct application and use of the core bit. This operating manual explains how the core bit works in 6 steps. After a hole has been drilled in a plasterboard or wooden panel, the drill can turn counterclockwise to eject the cutout from the drill bit. For this purpose, rotating rods are guided into the interior of the drill bit using a handle, which eject the cutout.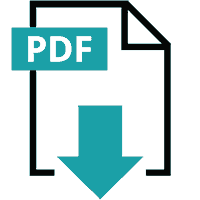 Instruction-manual-tool.pdf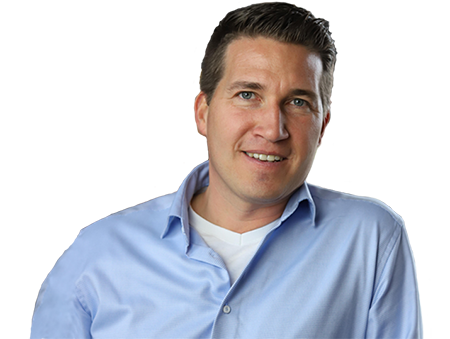 Free initial consultation
Are you looking for a 3D agency that also explains your technical product with a 3D instruction manual? But you don't yet know whether this will work for you and your product? The Animations-Maschine offers you a free initial consultation. Let's just talk about your product and project. Together we will work out an ideal solution for your project. You then decide in your own time whether you want to finally have a 3D instruction manual produced.
Arrange an initial consultation now
Corresponding 3D animation video of the tool
The drilling ejection was not only visualized as an illustrated instruction manual in 3D, but also explained as a 3D animated video. Further information can be found in the section 3D animation video for tools.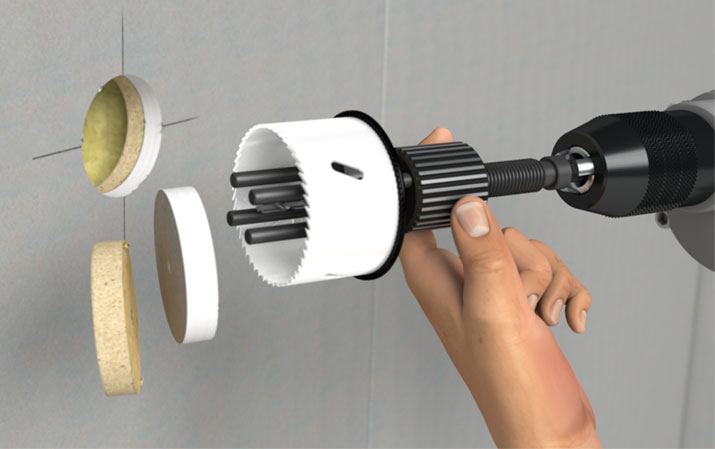 Let create your own professionally 3D operating instructions
Would you also like to have illustrated operating instructions for your tools, drills, saws or milling machines? If you want illustrated mounting instructions for your products and are looking for a 3D visualization agency, then I am your partner and will be happy to help you. Contact me and together we will create suitable assembly instructions, visualizations or images for your application. Precisely tailored to your products, requirements and corporate design.
Contact now
Services rendered in creating the assembly instructions
CAD data import

CAD model creation

Texturing

3D visualization

Rendering

Typesetting

Layoutdesign

Provision as a PDF document