Assembly instructions from line drawings
3D graphics from CAD data
In most project implementations, we first create illustrated assembly instructions and then implement the 3D assembly video. Not this time. After the video was finished, images were created for graphical assembly instructions. The big advantage of both variants is that the 3D data from the previously created 3D implementation can continue to be used.
Representation in black and white line drawings
The graphically prepared illustrated assembly instructions should be created as a customer request with the help of line drawings. In this project, the products had already been prepared as 3D models for a 3D assembly video and now served as a database. Only the materials and the render settings were changed and exported as line drawings instead of realistic images. Just as you know it from technical drawings. The advantage here is that the assembly instructions can be printed in black and white and can therefore be produced more cost-effectively.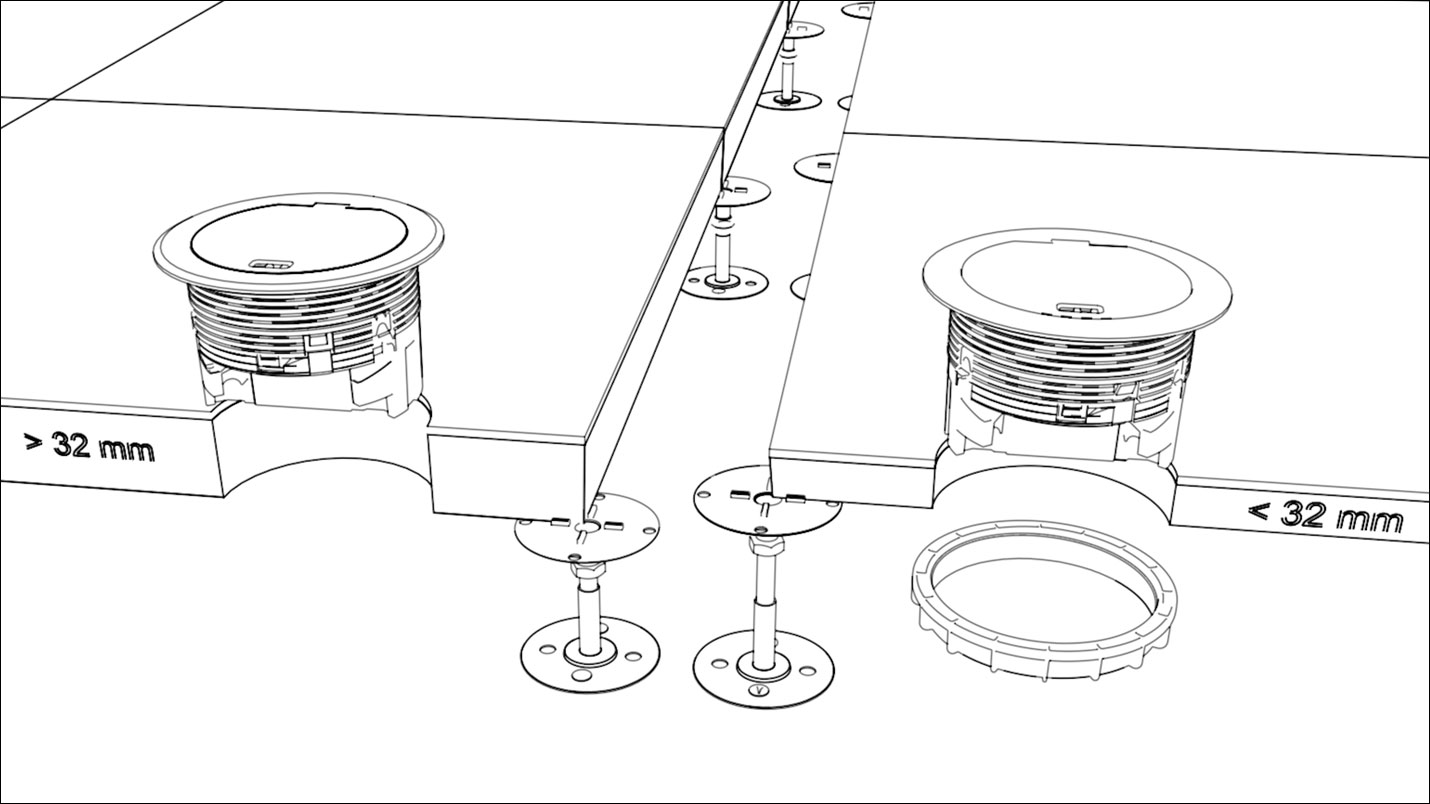 Technical visualization line drawings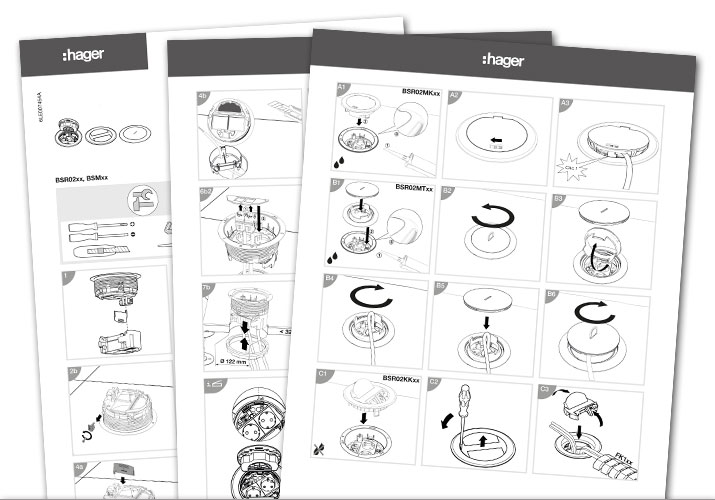 Installation instructions for a floor socket
What exactly needs to be considered when installing a cable outlet for the floor is explained step by step in these PDF installation instructions. The 3D visualized line drawings were appropriately inserted into the company's own grid and corporate design.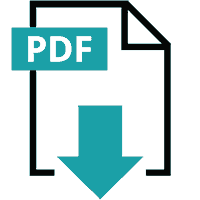 Assembly-instructions-cable-outlet-line-drawings.pdf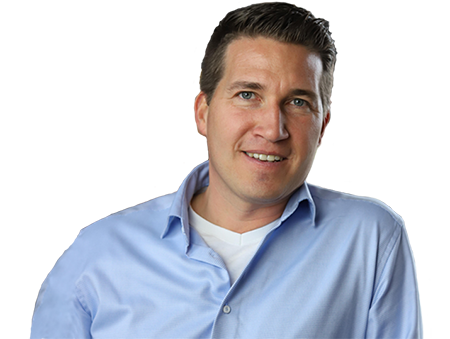 Free initial consultation
Are you also looking for a 3D agency that also explains your technical product with graphic 3D assembly instructions? But you don't know yet whether this will work for you and your product? The Animations-Maschine offers you a free initial consultation. Let's just talk about your product and your project. Together we will work out an ideal solution for your technical communication. You then decide at your leisure whether you ultimately want to have assembly instructions with 3D graphics produced.
Arrange an initial consultation now
Movements are shown graphically
Through graphic elements, here we used arrows, sequences of movements, such as e.g. certain direction of rotation, are shown very well. Movements can thus be shown graphically in a visualization and it is immediately clear to the viewer how the assembly works.
The relationships between the individual parts are also shown as an exploded view. This makes it easier to see which individual parts go where.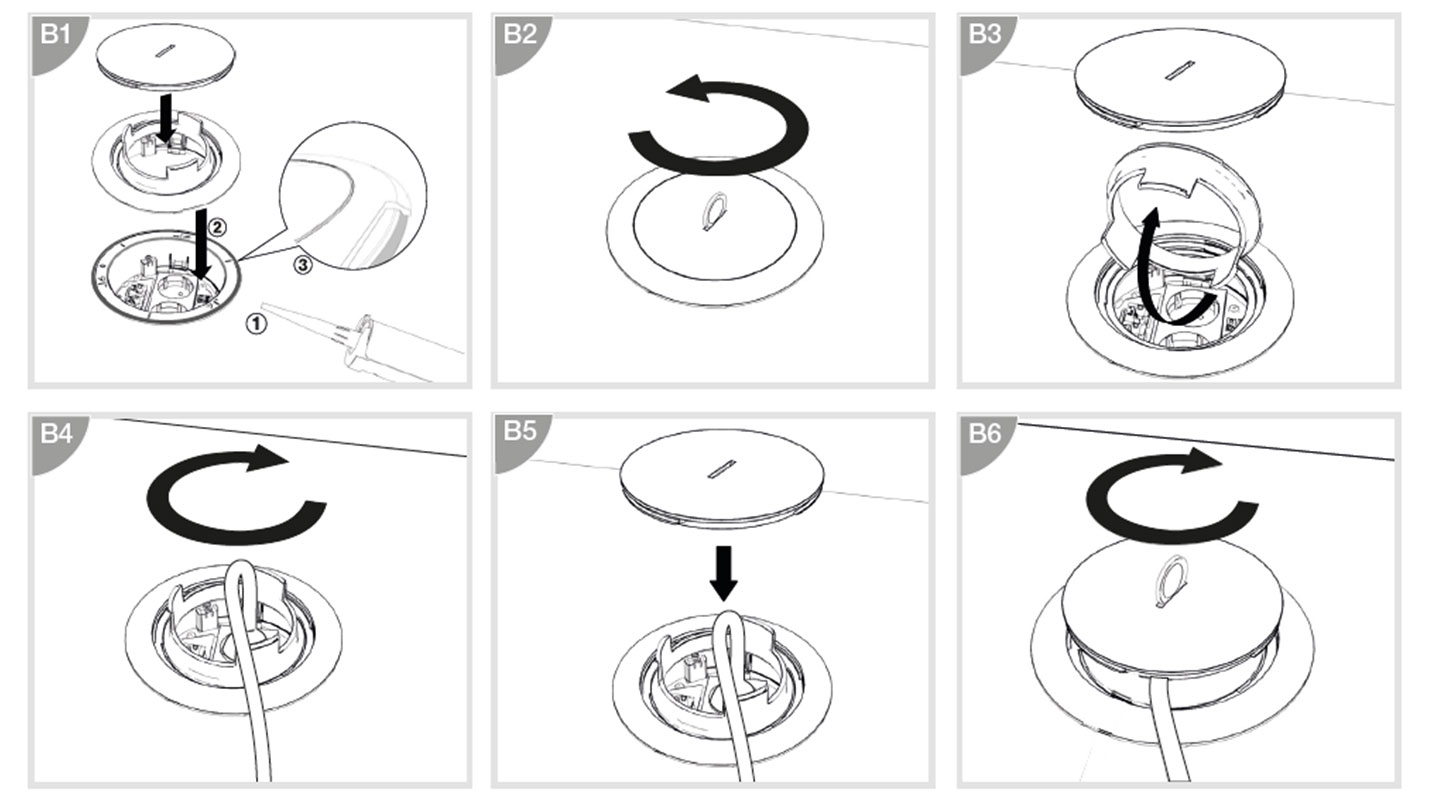 Movements graphically represented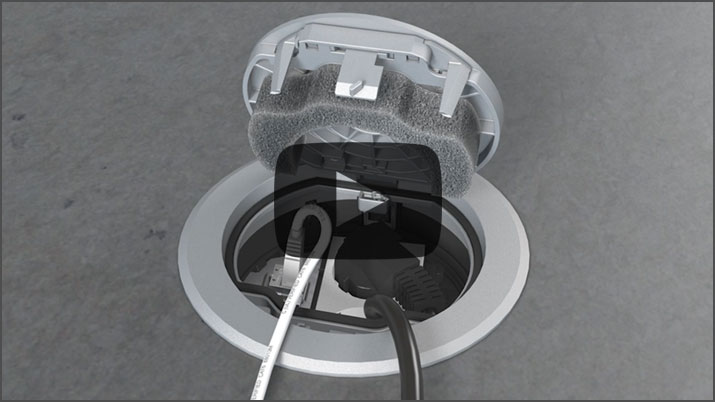 Let created graphic assembly instructions professionally as line drawings
Do you also have products from the floor, wall, ceiling or generally interesting technical products? If you want illustrated assembly instructions with 3D graphics of your products and are looking for an agency for 3D visualization, then we are your partner and will be happy to help you. Contact us and together we will create suitable assembly instructions, visualizations or images for your application. Precisely tailored to your products, requirements and corporate design.
Contact now
Services rendered in creating the assembly instructions
CAD data import

CAD model creation

Texturing

3D visualization

Rendering