3D assembly videos - floor ducts and floor sockets
Implemented as a 3D animation on behalf of the Hager Group
In order to show customers how floor ducts and floor sockets are correctly installed, the various layers of floor structures sometimes have to be brought in step by step. In reality, this is sometimes very complex and can only be reproduced with a great deal of effort. In 3D animations, on the other hand, such construction site scenes can be created very easily and subsequently adapted and changed again and again. For this reason, the use of 3D animated assembly videos is a simpler, cheaper and more professional solution.
3D Installation video - Install the floor socket cable outlet correctly
This latest "How-To" installation video explains how a new floor socket or cable outlet is installed in the screed. First, a plastic formwork body is screwed onto the floor. This is followed by the floor structure consisting of insulation, sound insulation and screed, in order to finally install the floor socket after laying the tiles. Sockets are wired, network sockets inserted and protected under a cover. The video also shows a wide variety of product variants, such as lids made of plastic, aluminum, with a hinged lid or with a waterproof screw lid.
Implementation of video production - 2021
Quality improvement in 3D animation video
After several installation videos of floor ducts were produced for the same customer in 2017, there were already 3D material and textures of floor structures. It was possible to build on these materials.
In this current video, however, the quality and the representation have been optimized again. This is also possible. Textures of sound insulation, styrofoam sheets and screed have been revised and improved and a newly revised lighting concept brings even more realism to the 3D animated videos.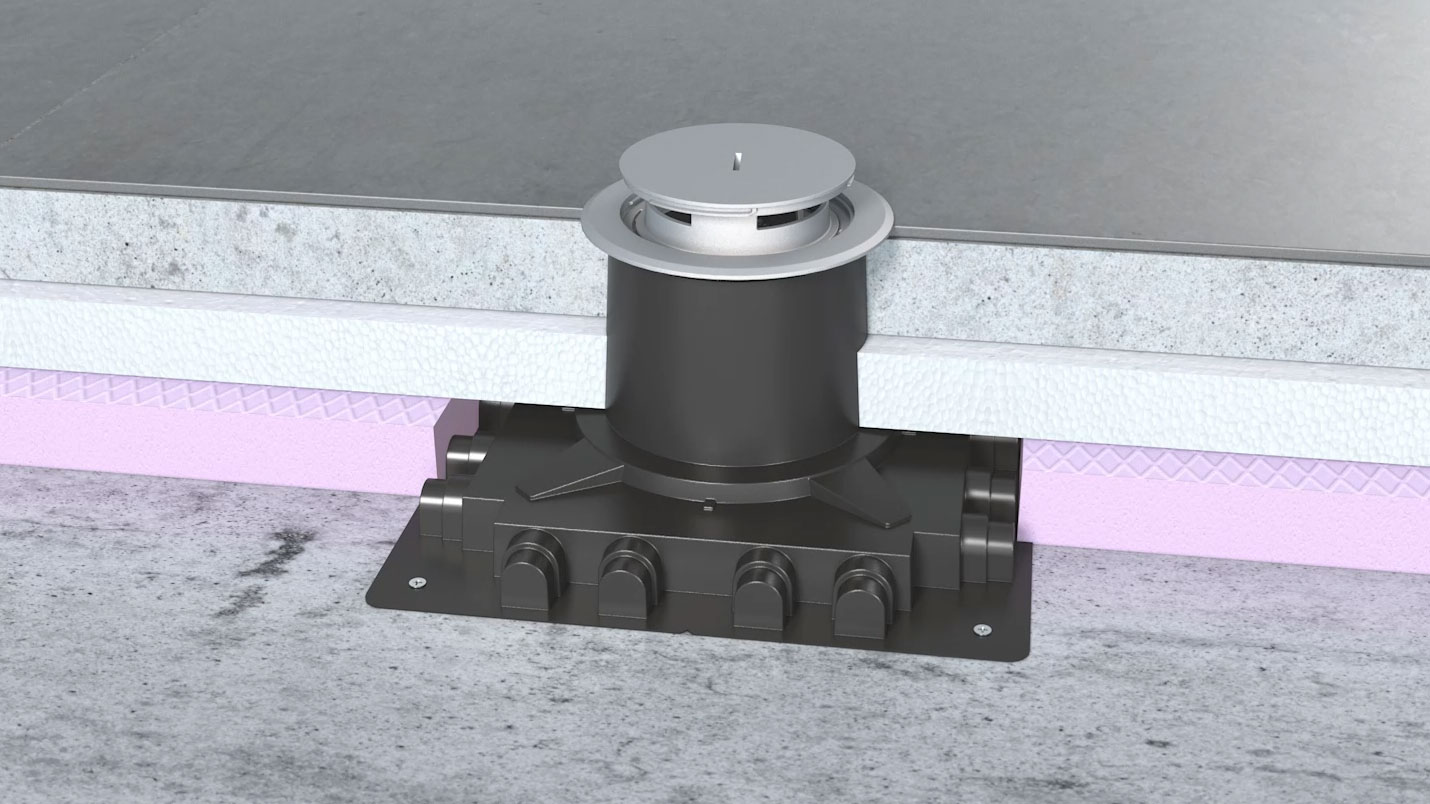 Texturing of surfaces in a 3D animation
Adaptation for the international market through further variants
After the video had been produced for the German market, other video variants for other countries and languages were derived from it. In a simple modification, only the superimposed texts were translated and exchanged in the video editing program.
For countries in which other sockets are standardized, the animation and rendering have also been adapted in places. In Switzerland, for example, FLF sockets are the standard. In the 3D animation, the German Schuko sockets were exchanged for FLF sockets. The respective scenes were re-rendered and a new video version was ready.
Adaptation of a 3D animation with FLF sockets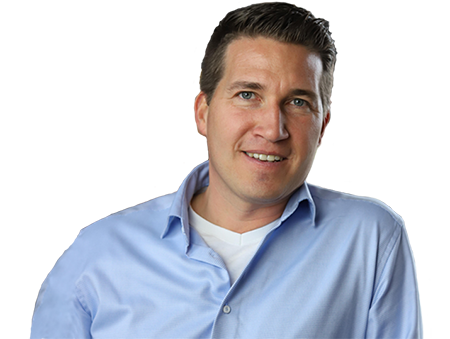 Free initial consultation
Are you looking for a 3D agency that also explains your technical product with a 3D assembly video? But you don't yet know whether this will work for you and your product? The Animations-Maschine offers you a free initial consultation. Let's just talk about your product and project. Together we will work out an ideal solution for your project. You then decide in your own time whether you want to finally have a 3D animation or an assembly video produced.
Arrange an initial consultation now
From the illustrated storyboard to the finished assembly video
At the beginning of the animation creation there is a coordination with the customer. What should be shown? Which assembly steps are important? What should be explained in detail? All of these questions flow into a first rough brief description of the process. An illustrated storyboard is then created on this basis. In this storyboard, all important assembly steps are already shown as they can be seen in the later animation. As a customer, you can see in advance what the later video will look like and, if necessary, incorporate correction requests.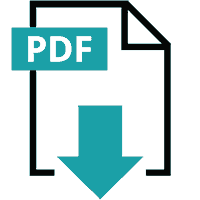 Storyboard-assembly-video-small-outlet.pdf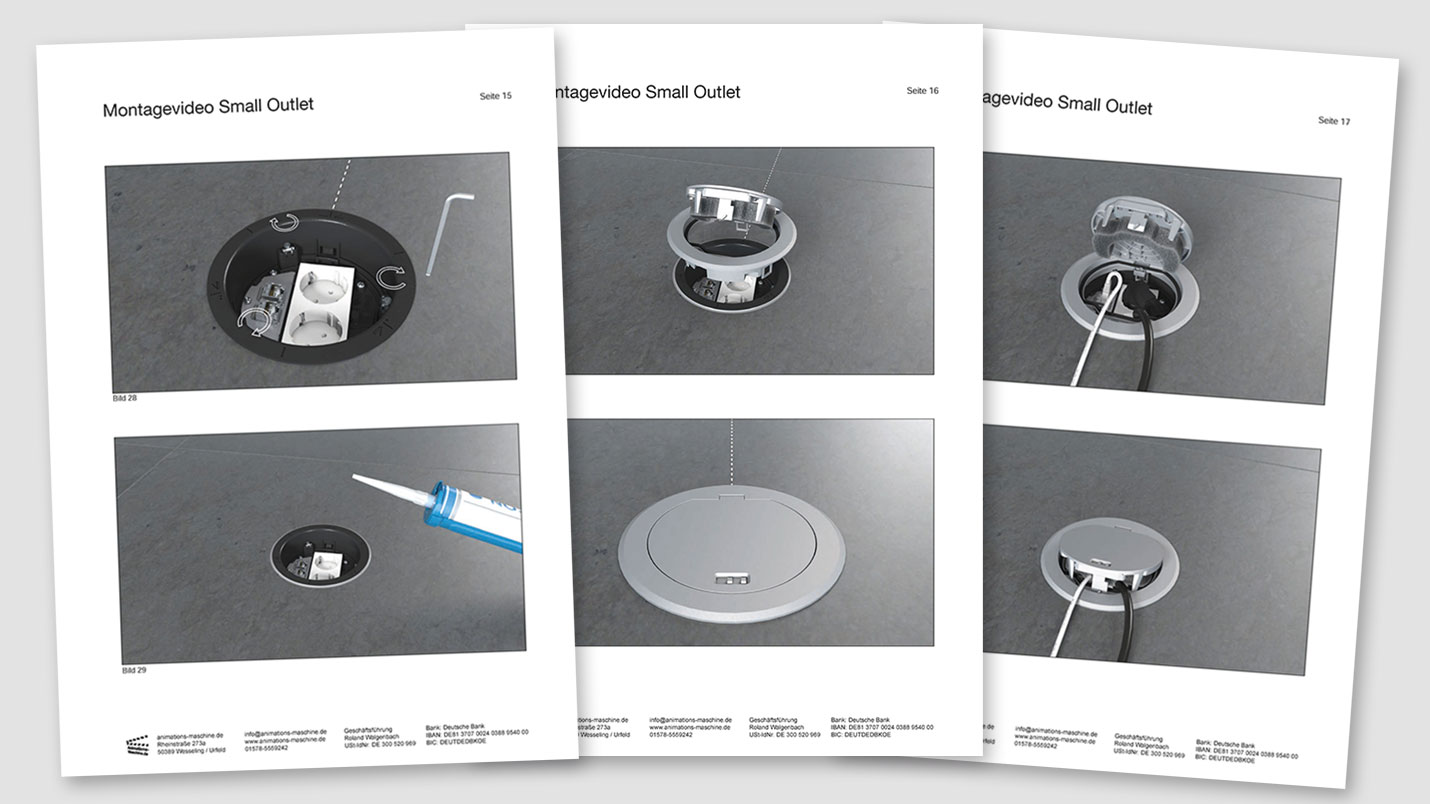 Excerpt from a storyboard for a floor outlet
Example - 3D installation video floor duct BKG
This assembly video shows how a floor duct is assembled on the raw concrete ceiling and leveled to the correct height. After the insulation and the screed have been applied, the floor covering is laid and sockets are installed in the duct. After the assembly video was completed, a second video version was created for the Swiss market. There, only the Schuko sockets were replaced by FLF sockets, which are standard in Switzerland.
Implementation of video production - 2017
3D installation video - screed-covered duct system
The screed-covered floor duct is installed directly on the raw ceiling. Junction and junction boxes are dowelled and connected to one another with ducts. Openings in the duct system are masked and screed poured. Different floor boxes with sockets can be built into the floor boxes using different mounting plates.
Implementation of video production - 2017
Would you also like to have a 3D assembly video created?
Do you also have products from the field of industrial installation, electrical installation, flooring, underfloor applications, sockets or generally interesting technical products for which you want to have the correct assembly explained? If you are looking for a suitable 3D agency, we will be happy to help you. Contact us and together we will create a suitable 3D assembly animation for you. Just as you imagine it for your products and requirements.
Contact now
Services rendered in creating the assembly video
CAD data import

CAD model creation

Texturing

Storyboard creation

Animation creation

Rendering

Text overlays

Music integration

Post production

Provision in various video formats