Mounting video of an extra flat socket
3D animation on behalf of the Berker / Hager Group
The Berker R.8 socket outlet is characterized by its extra-flat design. During product development, not only was the frame flatter, but also faster assembly. In order to relieve the electricians of the fear of a more difficult assembly and to show how easy and how fast the assembly is, an mounting video of the Animations-Maschine was created.
3D mounting video extra flat socket outlet Berker R.8
This installation video shows the different types of installation for the different walls. In a cavity wall, the mounting takes place with a conventional cavity wall socket. In wall walls, a sub-socket is first plastered into the wall, which then accommodates the socket.
Implementation of video production - 2018
From the illustrated storyboard to the finished assembly video
At the beginning of the animation creation there is a coordination with the customer. What should be shown? Which assembly steps are important? What should be explained in detail? All of these questions flow into a first rough brief description of the process. An illustrated storyboard is then created on this basis. In this storyboard, all important assembly steps are already shown as they can be seen in the later animation. As a customer, you can see in advance what the later video will look like and, if necessary, incorporate correction requests.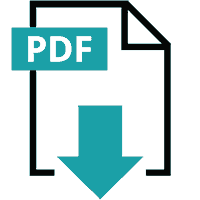 Storyboard-assembly-video-socket-Berker-R-8.pdf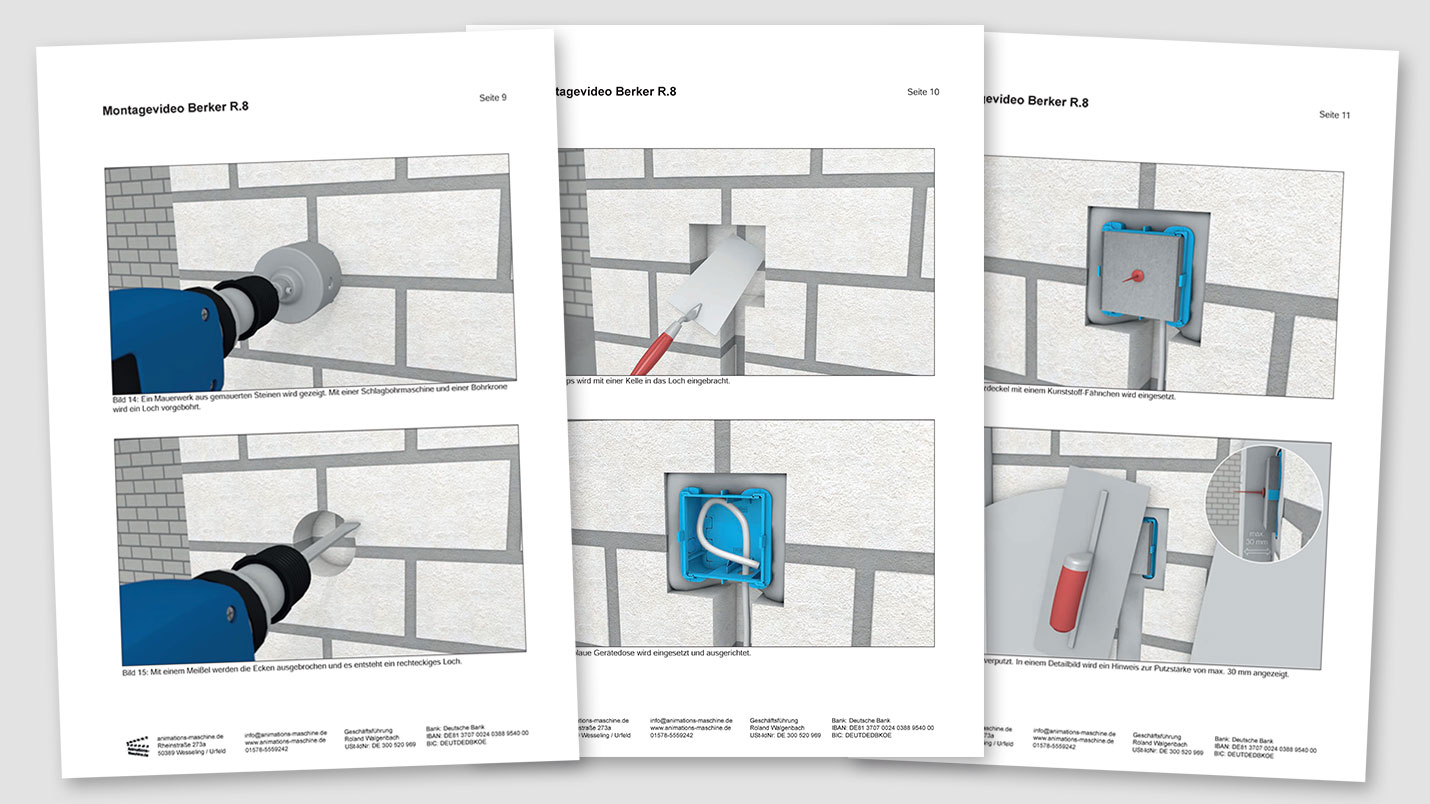 Excerpt from a storyboard for sockets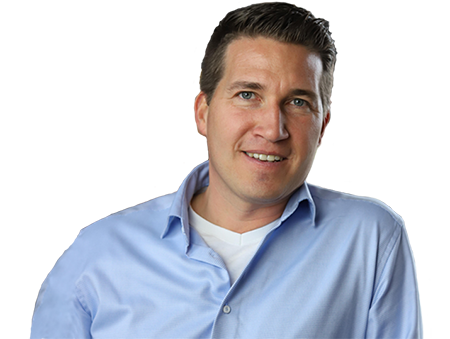 Free initial consultation
Are you looking for a 3D agency that also explains your technical product with a 3D assembly video? But you don't yet know whether this will work for you and your product? The Animations-Maschine offers you a free initial consultation. Let's just talk about your product and project. Together we will work out an ideal solution for your project. You then decide in your own time whether you want to finally have a 3D animation or an assembly video produced.
Arrange an initial consultation now
Product change during video production
When the video was ready and already coordinated with the customer, the product was changed again due to production. Unlike the previous requirement, the plastic housing should no longer consist of a light blue, but now a red plastic.
In contrast to videos shot in real life, such changes in 3D animations are not a problem at all. A setting in the animation program and later in the video has changed the color everywhere. In the case of videos that were actually shot, the entire video would have had to be produced again from scratch.
Color changes in 3D animations - no problem at all
Let create your own professionally 3D assembly video
Do you also have products from the field of sockets, electricity, network sockets, electrical installation or generally interesting technical products? If you want to have your products explained and are looking for a 3D animation agency, then I am your partner and will be happy to help you. Contact me and together we will create a suitable animation video, mounting video or assembly animation for your purpose. Precisely tailored to your products and requirements.
Contact now
Services rendered in creating the assembly video
CAD data import

CAD model creation

Texturing

Storyboard creation

Animation creation

Rendering

Text overlays

Music integration

Post production

Provision in various video formats