System overviews as 3D visualization
Complete product range assembled
A product range consists of many products that have to be correctly installed together. Depending on the product range, this can become quite complex and confusing. Customers often do not understand the connections directly.
This is exactly why system overviews were created as 3D visualizations for industrial cable laying systems. All components such as a straight cable duct, a crossing or a junction were installed in such a way that the customer can immediately see which components are necessary and which applications are all possible.
Gallery of cable support systems
Cable support systems can be created as a closed cable tray, as an open mesh tray, under the ceiling, on the wall or on the floor. Some examples of the corresponding product overviews can be seen here. Such system overviews have installed all the appropriate products in a wide variety of possible combinations. So you can immediately see what is possible.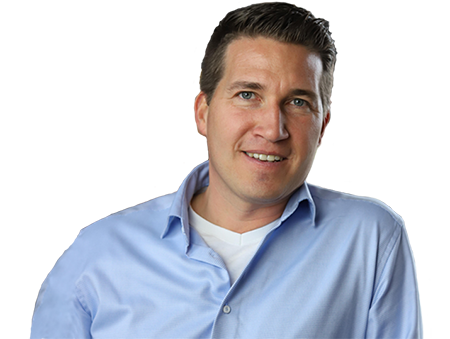 Free initial consultation for your 3D product overview
Are you also looking for a 3D agency that also presents your products and articles with a 3D product overview? But you don't know yet whether this will work for you and your articles? The Animations-Maschine offers you a free initial consultation. Let's just talk about your product and project. Together we will work out an ideal solution for your project. You then decide at your leisure whether you ultimately want to have a 3D exploded view or a 3D product overview produced.
Arrange an initial consultation now
Matching products as an exploded view
What is needed to install a socket in the floor? Which products go together and how? These questions are explained visually in an exploded view. With the corresponding lines, the customer can immediately see which products he needs and how they are correctly assembled. Alternative product variants can also be recognized directly in the display. The exploded view on the right shows that there are different mounting plates for different stainless steel cassettes to install the respective sockets or network components.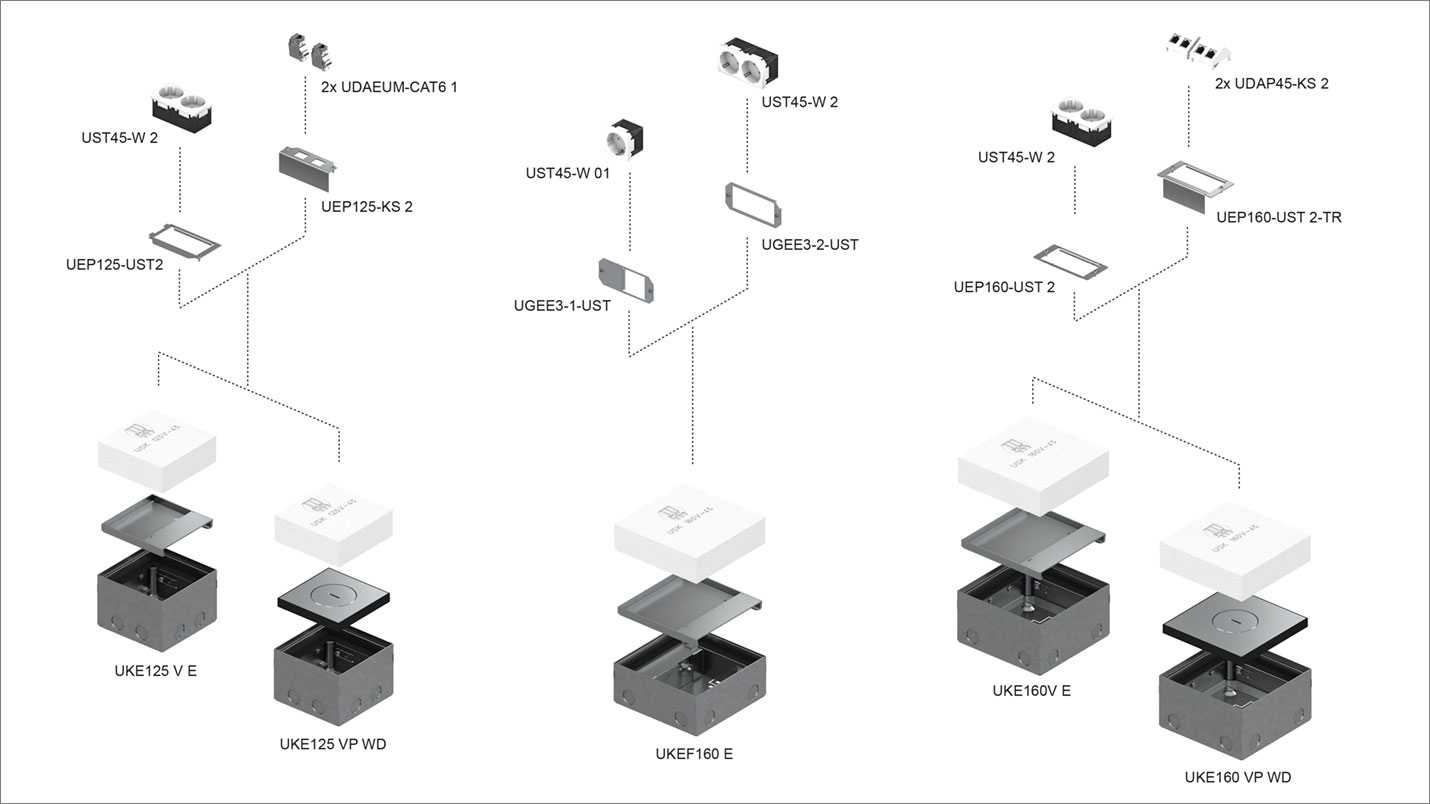 Exploded view of product groups
Gallery of electrical installation
In order to provide connection options for electricity or network, there are also suitable sockets, device inserts and floor boxes. These were visualized in 3D and implemented as an exploded view. These exploded views were included by the customer in the product catalog at the beginning of the respective product group, so that it is immediately clear which product belongs to which.
3D visualization of metallic surfaces
Unlike normal engineering drawings, these system overviews and exploded views are rendered as textured visualizations. Especially with metallic products, the images looked much more appealing and lively. Reflections in the metal make the products more plastic and touchable. A real eye-catcher that people like to look at.
3D visualization of metallic surfaces
Let created 3D system overviews professionally
Do you also have products and articles that are related to each other in a product system and want to bring them closer to your customers? If you want to have 3D visualized system overviews created for your products and are looking for a 3D visualization agency, then we are your partner and will be happy to help you. Contact us and together we will create a suitable 3D visualization, exploded view or illustration for your application. Precisely tailored to your company, requirements and your corporate design.
Contact now
Services rendered in the creation of the 3D system overviews
CAD data import

Texturing

3D visualization

Rendering

Typesetting

Composition

Provision in various picture formats