Facade profiles explained with 3D animated mounting videos
Plastic profiles in a perfect wood look implemented as a 3D animation
Façade profiles made of film-coated plastic and aluminum profiles make house walls appear high-quality and visually appealing. In order to further develop this high-quality idea, the Animations-Maschine created appealing mounting videos and mounting instructions for the plastic wall cladding. It explains all the important steps required to correctly install the plastic panels as a facade.
Example - 3D mounting video facade profile Dekotrim 95
The mounting video begins with the creation of the correct substructure from supporting battens. Sub-profiles are attached to it and ensure the correct hold of the visible, coated plastic profiles. Ensuring proper ventilation and the correct integration of window elements are further important points during installation. Since the high-resolution print data were also available and provided for the foiling of the plastic profiles, the wood look could also be adopted 1 to 1 in the 3D animation and displayed in a very high quality.
Implementation of video production - 2018
Example - mounting video facade profile Dekotrim 250
After the first mounting video for the Dekotrim 95 variant was created, this mounting video was created as a further modification. Since the mounting of both variants is 90% the same, a lot could be copied from the first video. Only slight adjustments in the 3D animation program were necessary to show the otherwise identical assembly steps in this video. This is where the great advantage of 3D animations becomes apparent. Once video material has been created, it can be changed again and again or used in slightly modified form.
Implementation of video production - 2018
Mounting instructions as a printed version
Illustrated mounting instructions in PDF format should be compiled for each profile variant. Further information can be found in the section 3D mounting instructions of facade profiles.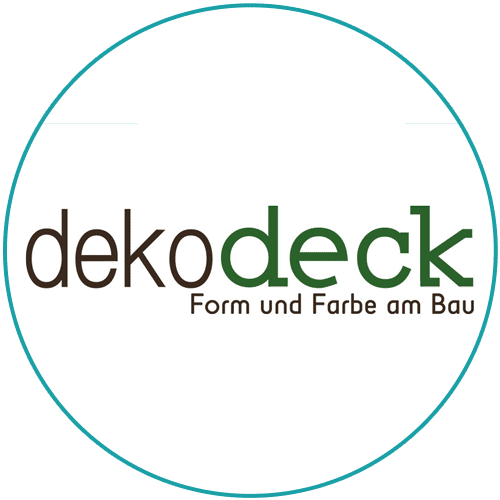 Carsten Bunse, Chief Executive Officer Profil-Dekor GmbH & Co. KG
Satisfied all along the line!
"Mr. Walgenbach produced some animated installation videos for our dekodeck facade systems for us. We are completely satisfied with the result! We especially liked the technical expertise with which the assembly guidelines have been implemented down to the last detail and are easy to understand for all viewers. The Agency is highly recommended and we will definitely come back to the team for future projects!"
Let 3D mounting videos animate
Do you also have products from the field of facade technology, house cladding, facade coverings, plastic profiles, film coating or generally interesting technical products? If you want to have your products explained and are looking for a 3D animation agency, then I am your partner and will be happy to help you. Contact me and together we will create a suitable animation video, mounting video or assembly animation for your purpose. Precisely tailored to your products and requirements.
Contact now
Services rendered in creating the assembly video
+Storyboard development +CAD data import +CAD model creation +Texturing +3D Animation +Rendering +Text overlays +Post production +Provision in various video formats