3D installation video for acoustic and design panels
Wall cladding installed in no time at all
Design panels are decorative wall coverings that are usually made of wood fiberboard MDF or wood-plastic composites WPC. Thanks to their textured surface, they absorb sound in the room and create a pleasant indoor climate as well as an attractive design. They therefore also serve as acoustic panels. And the beauty of these panels is that the slats are very easy to install. To illustrate this in an appealing way, a high-quality installation video was produced for the new online store of the Austrian company VALLARE Designpaneele.
3D installation video of design panels as wall cladding
This 3D animated installation video shows how ingeniously easy it is to install the wall panels. Simply saw the panels to the right length and stick them to the wall with mounting adhesive. Alternatively, the acoustic panels can also be screwed to wooden battens using a fastening clip.
Visually, the assembly video was to be integrated into the high-quality online store. CI specifications and atmospheric images were therefore integrated into the animated assembly video. The intro, credits and text overlays of the video were designed according to the corresponding corporate design.
Realization of video production - 2022
CAD modeling / construction
There were no CAD models of the products such as the panels or the fastening clips. There were only sketches with the rough dimensions and pictures of the products. However, this was no problem for the Animations-Maschine. The CAD models were quickly constructed using a design program and were therefore also available for the animation.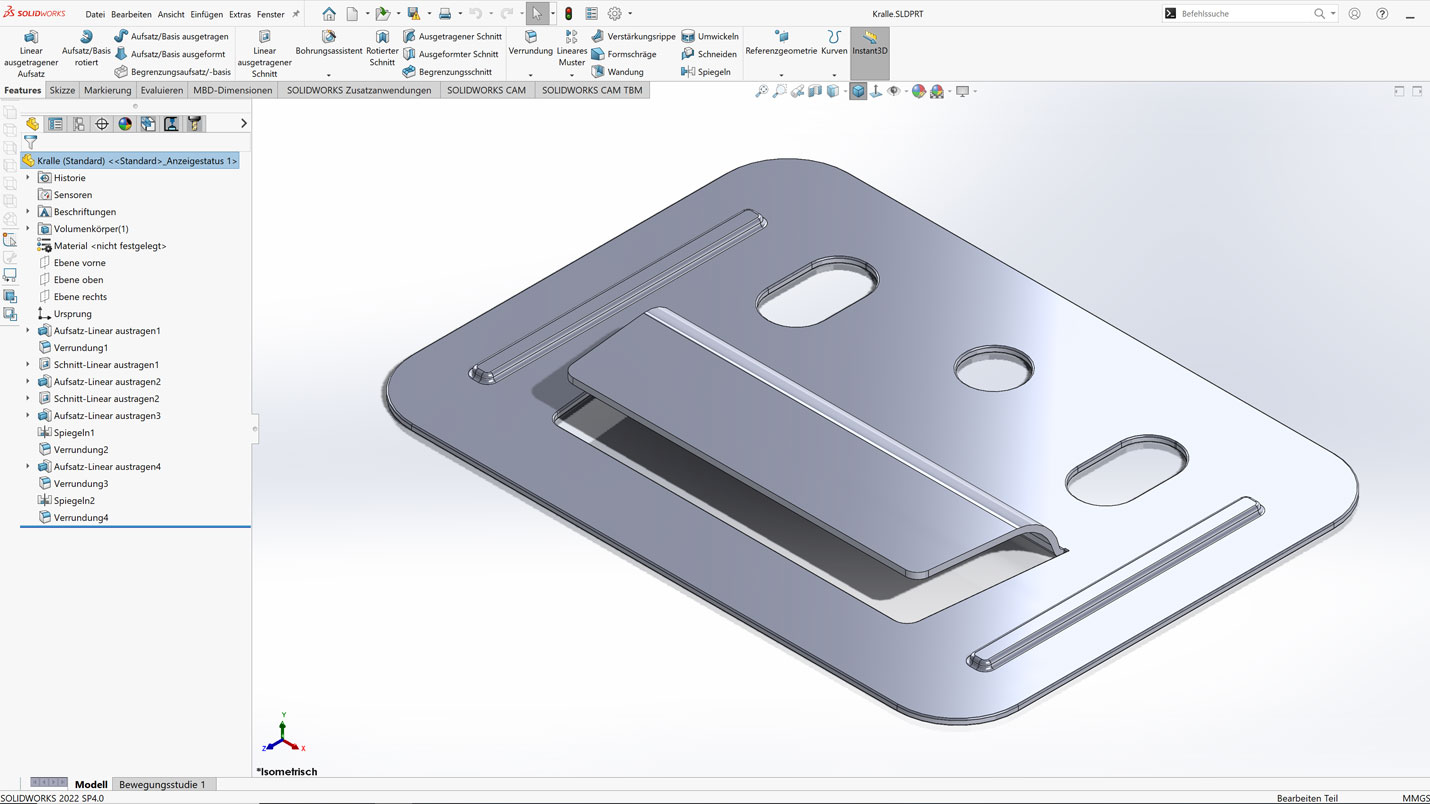 Modeling a claw in the design program
From illustrated storyboard to finished installation video
Animation creation always begins with a consultation with the customer. What should be shown and how? Which assembly steps are important? What should be explained and visualized in detail? All of these questions are included in an initial rough outline of the process. An illustrated storyboard is then created on this basis. In this storyboard, all the important assembly steps are depicted in the same way as they will be seen in the later animation. As the customer, you can therefore see in advance what the final video will look like and incorporate any corrections you may wish to make.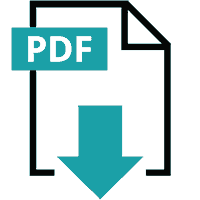 Storyboard-installation-video-design-panels.pdf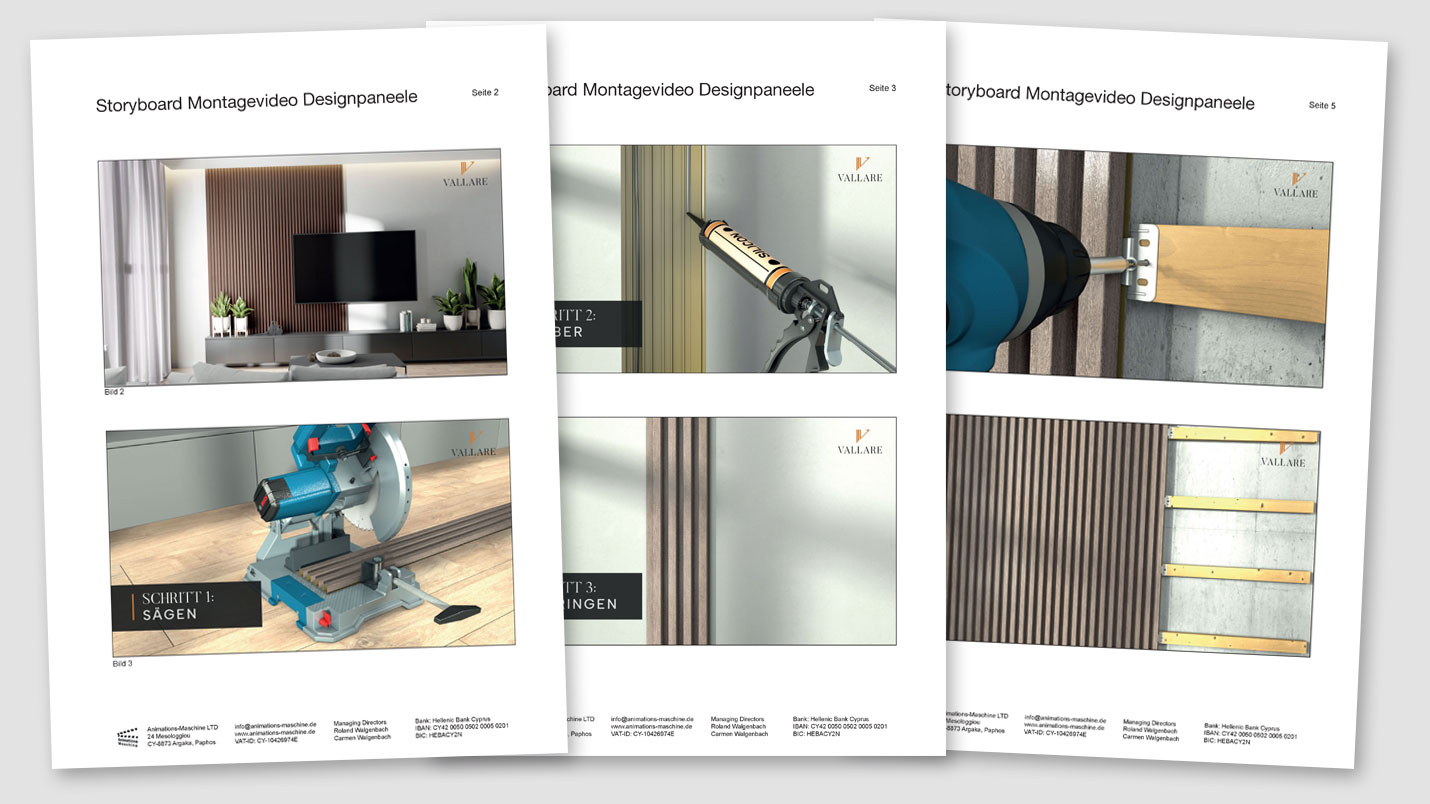 Excerpt from a storyboard for design panels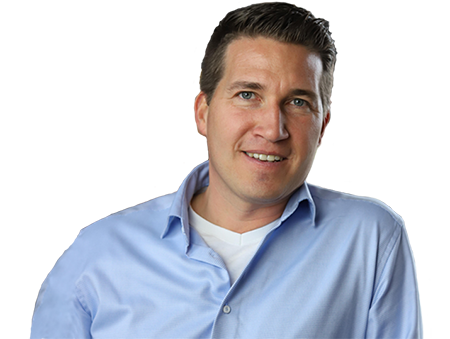 Free initial consultation for your 3D installation video
Are you also looking for a 3D agency that also presents your products and articles with a 3D installation video? But you don't know yet whether this will work for you and your articles? The Animations-Maschine offers you a free initial consultation. Let's just talk about your product and project. Together we will work out an ideal solution for your project. You then decide at your leisure whether you ultimately want to have a 3D animation or a 3D installation video produced.
Arrange an initial consultation now
Have your own 3D assembly videos professionally created
Do you also have products in the field of wall cladding, WPC / MDF products, acoustic cladding or generally interesting technical products? If you also want to have your products explained and are looking for a 3D animation agency, then we are your partner and will be happy to help you. Get in touch with us and together we will create suitable assembly videos or product videos for you. Precisely tailored to your needs and requirements.
Contact now
Services rendered in creating the installation video
CAD construction

CAD model creation

Texturing

Storyboard creation

Animation creation

Rendering

Text overlays

Music integration

Post production

Provision in various video formats