3D animation video of a production plant for green hydrogen
Modular container explained in an animation
A 3D animation video for an electrolyzer in a container was created for a Brazilian manufacturer of hydrogen plants. An electrolyzer uses renewable energy from wind generators or solar cells to produce green hydrogen through a chemical reaction. The functionality and the basic structure of hydrogen production is presented and explained in the 3D animated video.
3D animation - Production plant for green hydrogen
The 3D animation shows all the components that go into a 40-foot sea container to produce green hydrogen from water. And that is quite a lot. Filters, separators, pumps, PEM stacks, osmosis systems, heaters, water purifiers and a control box with monitor and diagnostic systems are all in the mobile container. As this has a modular structure, all modules are shown and explained one after the other in the animation. At the end of the 3D animation, an overall structure including the energy generators such as wind turbines and solar cells is shown.
Realization of video production - 2022
Print media design template
The basic look of the 3D video was to be based on an existing 3D visualization of a brochure. This was very reduced, stylish and kept in white.
The existing 3D visualization was created by a 3D design agency in the past, but they were no longer able to help with the creation of 3D animations. The rendering of 3D animations and videos is something that not every 3D agency can do. Animations-Maschine was able to provide quick support with its experience and powerful render servers.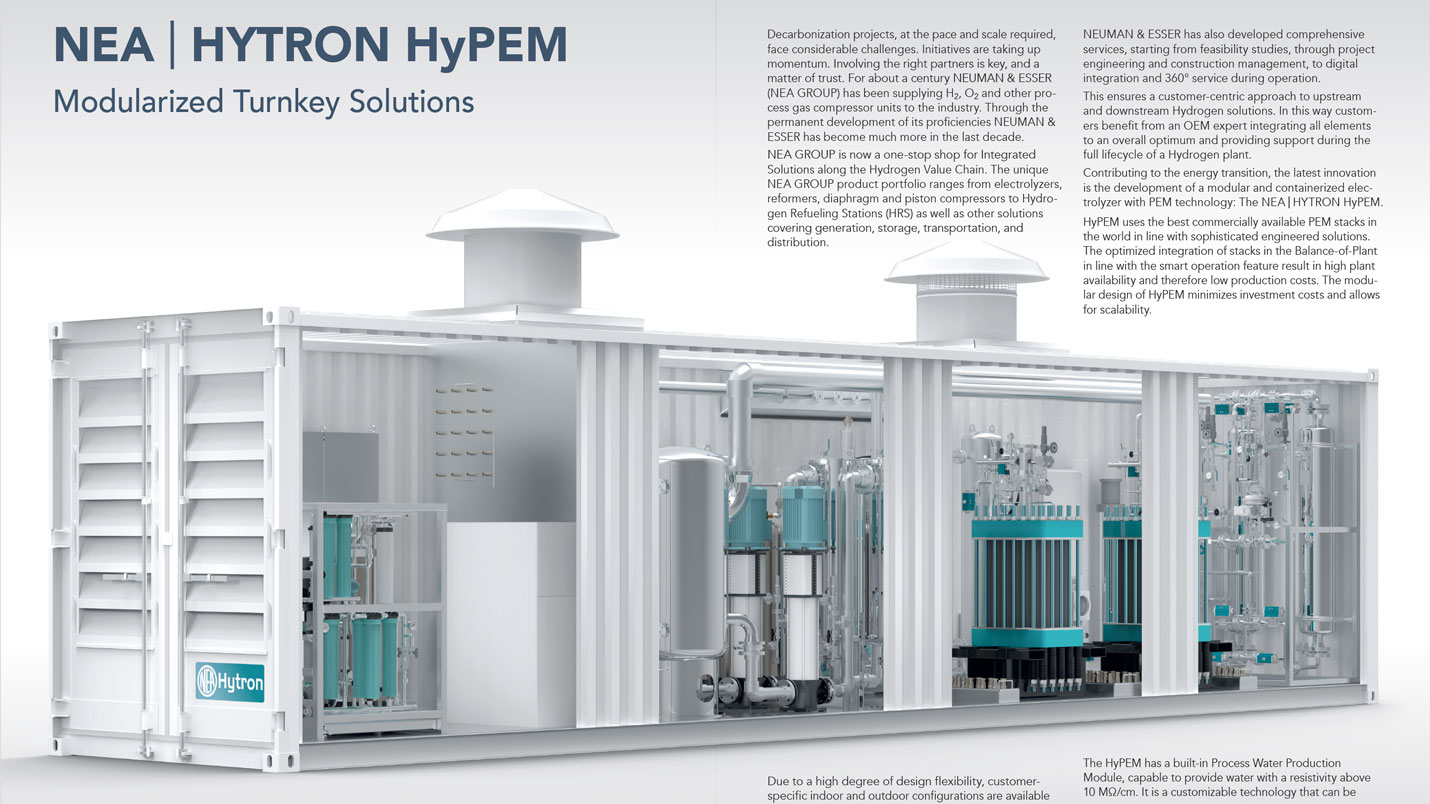 3D visualization of the design template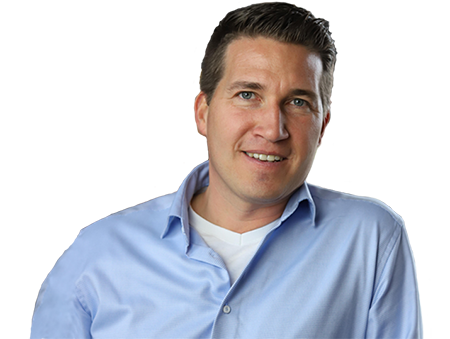 Free initial consultation for your 3D animation
Are you also looking for a 3D agency that also presents your products and articles with a 3D animated video? But you don't know yet whether this will work for you and your articles? The Animations-Maschine offers you a free initial consultation. Let's just talk about your product and project. Together we will work out an ideal solution for your project. You then decide at your leisure whether you ultimately want to have a 3D visualization or a 3D product rendering produced.
Arrange an initial consultation now
Create your own professional 3D animated video
Do you also have products in the field of hydrogen, renewable energy, electrolyzers, green gas or generally interesting technical products? If you also want to have your products explained and are looking for a 3D animation agency, then we are your partner and will be happy to help you. Contact us and together we will create a suitable animated video, explanatory video or animation for you. Precisely tailored to your products and requirements.
Contact now
Services rendered in creating the animation video
CAD data import

CAD model creation

Texturing

Animation creation

Rendering

Text overlays

Music integration

Post production

Provision in various video formats