3D animated production videos for dry ice production
Process flows implemented with 3D animations
Asco Kohlensäure AG is a specialist in dry ice and system engineering and produces dry ice production systems and dry ice blasting devices. In order to make it clear to its own customers how dry ice sheets are produced, the Asco company decided to have a 3D animated production video created by Animations-Maschine.
3D animated video of a production plant
The sequence of the production video begins with the production of dry ice pellets, which are shaped into plates in a second machine. Then the dry ice sheets run over a conveyor belt to a saw and are rightly cut. As a conclusion, these plates are shrink-wrapped in foil with the help of a packaging machine and are ready for dispatch. To make the presentation as realistic as possible, 3D animated smoke was used. This is created when CO2 evaporates.
Implementation of video production - 2016
There were already production self-made videos, but they weren't appealing and presentable. The self-made videos were recorded with a mobile phone camera and showed the dry ice production plant in a dark, unpresentable and blocked corner of the hall. Thanks to the use of 3D visualization, the entire production plant was attractively and perfectly illuminated in the right light and presented professionally. The production costs for the video creation were comparatively low here. Alternatively, the system would have had to be completely rebuilt and put into operation in a more representative hall. The solution to produce the production video as a 3D visualized video was significantly cheaper than a real shot video.
3D animation video of a distribution concept for dry ice pellets
As a further example, the functionality of a distribution concept for dry ice pellets is explained. In the animation video, a filling machine is shown in which dry ice pellets can be filled above so that they can be portioned evenly.
A box with pellets is loaded into the filling plant with a forklift. The filling system portions this load and divides it into smaller packages. The animation also involves an animated person operating the forklift.
Implementation of video production - 2018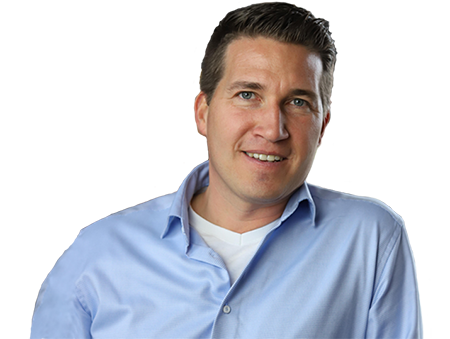 Free initial consultation
Are you looking for a 3D agency that also explains your technical product with a 3D product video? But you don't yet know whether this will work for you and your product? The Animations-Maschine offers you a free initial consultation. Let's just talk about your product and project. Together we will work out an ideal solution for your project. You then decide in your own time whether you want to finally have a 3D animation or an assembly video produced.
Arrange an initial consultation now
3D product video of a dry ice blasting device
Another animation video was supposed to show the functionality of a cleaning device, which crushes dry ice pellets into granules and then ejects them with high pressure.
The video looks inside the dry ice blasting device and shows how pellets slide through a funnel into a mill, where they are crumbled and accelerated. When creating the animation, thanks to 3D visualization, the inner workings of the machine could be presented in a visually appealing and easily explanatory manner. The indicated flow lines show the path of the granulate through the various hoses.
Implementation of video production - 2017
3D production video of a complex dry ice production plant
The complex system consists of several filling machines and CO2 tanks that are connected to one another via pipe systems. Dry ice sheets are made from the CO2 and then fed into a packaging machine via conveyor belts. There, all dry ice sheets are individually shrink-wrapped in foil.
Implementation of video production - 2017
3D production video of a packaging machine for dry ice
The following example explains how a packaging machine works with a conveyor belt for dry ice pellets. The animation video shows a filling machine that is filled by a screw conveyor and that packs dry ice pellets in plastic bags. To make the presentation as realistic as possible, 3D animated smoke was used.
Implementation of video production - 2017
Have a 3D production video created
Do you also have products from the field of dry ice production, plant construction, production processes, conveyor technology, packaging machines or generally interesting technical products? If you want to have your products explained and are looking for a 3D animation agency, then I am your partner and will be happy to help you. Contact me and together we will create a suitable animation video, mounting video or assembly animation for your purpose. Precisely tailored to your products and requirements.
Contact now
Services rendered in creating the animation video
CAD data import

CAD model creation

Texturing

Animation creation

Rendering

Post production

Provision in various video formats