3D animation video of a cardboard cutting machine
Professionally animated for a trade fair
What can a cardboard cutting machine do? What are the product highlights? How does cardboard production work? Is it possible to produce customized cartons from endless cardboard? A special machine construction company wanted to visualize all these questions in a 3D animation and present them at a trade fair for product packaging. And this is where the Animations-Maschine came into play and animated a professional 3D animation video in a very short time.
3D animation of a cardboard cutting machine
The 3D animation was to be shown on a large display / TV on the exhibition stand. This is cheaper than setting up such a large packaging machine in the exhibition hall. The decision to take part in the trade fair was made at very short notice. This meant that only a few days were available to create the animation. But even this was no problem for the Animations-Maschine. The pure production time was just 5 days.
Realization of video production - 2022
From illustrated storyboard to finished animated video
The first step in creating an animation is to consult with the customer. What should be shown? Which product highlights are important? What should be explained in detail? All these questions are included in an initial rough key point description of the process. An illustrated storyboard is then created on this basis. In this storyboard, all the important animation steps are shown in the same way as they will appear in the final animation. As the customer, you can therefore see in advance what the final video will look like and incorporate any corrections you may wish to make.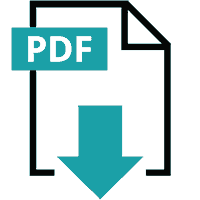 Storyboard-animation-video-cardboard-cutting-machine.pdf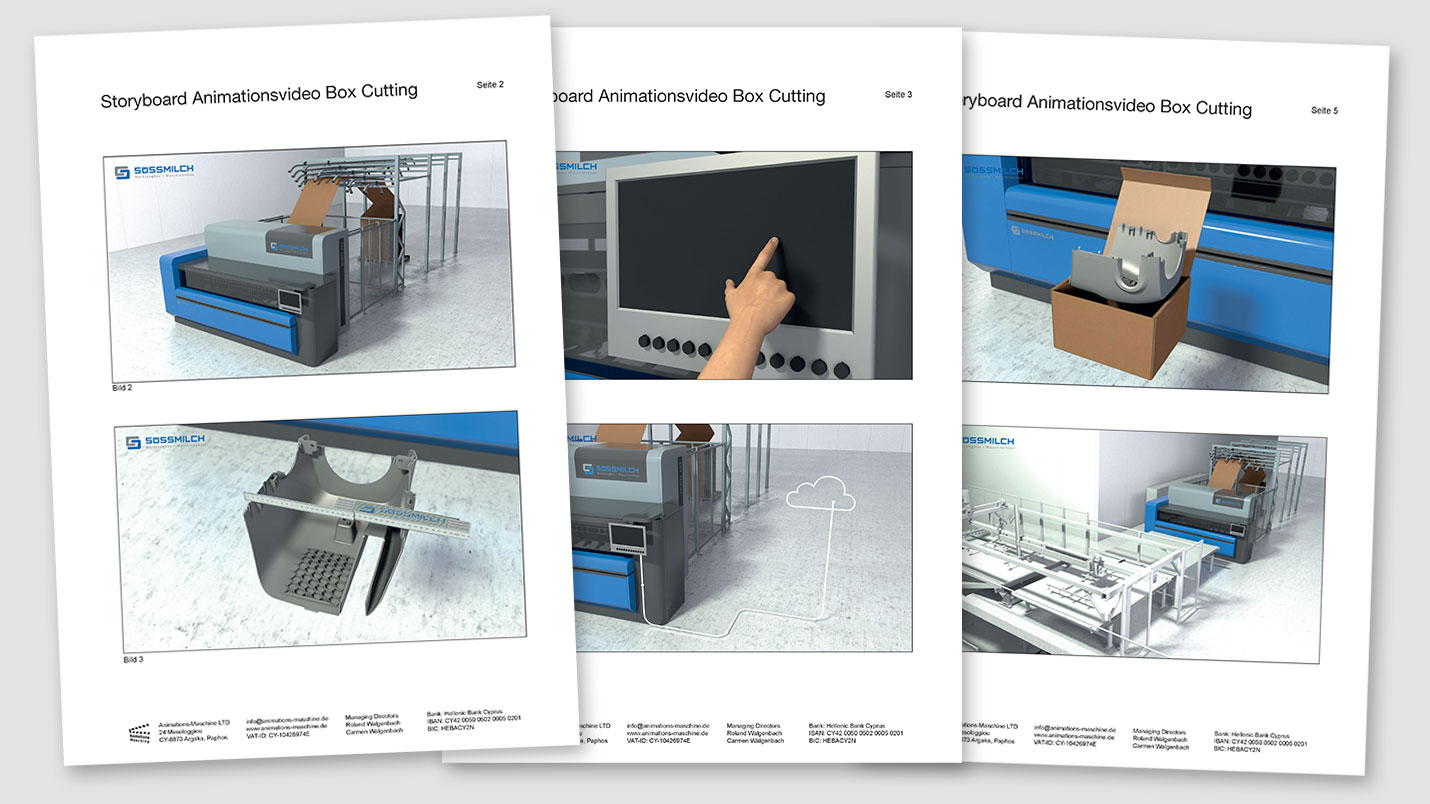 Excerpt from a storyboard of a cardboard cutting machine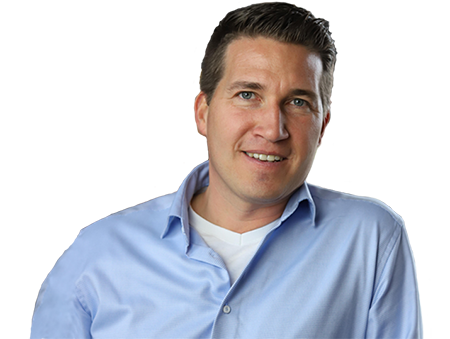 Free initial consultation for your 3D animation
Are you also looking for a 3D agency that also presents your products and articles with a 3D animation? But you don't know yet whether this will work for you and your articles? The Animations-Maschine offers you a free initial consultation. Let's just talk about your product and project. Together we will work out an ideal solution for your project. You then decide at your leisure whether you ultimately want to have a 3D animation or a 3D animation video produced.
Arrange an initial consultation now
Plant as part of an entire production line
After all the details had been discussed, the customer subsequently requested that the cutting machine could also be integrated into an entire packaging process. In other words, from the endless cardboard on the pallets to the finished packaged product.
This was also integrated into the animation. However, as this is only optional for packaging manufacturers, the other machines on the production line were kept in neutral white. This makes it easy to see that it doesn't have to stop at a corrugated cardboard box, but that the production process can continue.
System as part of an entire production line
Have your own 3D animation video created by a professional
Do you also have products in the field of cardboard packaging, product packaging, packaging processes, special machine construction or generally interesting technical products? If you also want to have your products explained and are looking for a 3D animation agency, then we are your partner and will be happy to help you. Contact us and together we will create a suitable animated video, explanatory video or animation for you. Precisely tailored to your products and requirements.
Contact now
Services rendered in creating the animation video
CAD data import

CAD model creation

Texturing

Storyboard creation

Animation creation

Rendering

Text overlays

Music integration

Post production

Provision in various video formats