3D animation for sensor technology
Functionality of a field sensor professionally animated
Contactless sensor technology that recognizes vehicles of all kinds is the subject of this 3D animation. The 3D animation video is for a sensor manufacturer and is intended to show how a new field sensor works in a very simple and straightforward way.
3D animation explains sensor technology
In the 3D animation, the conventional installation method using loop detectors is shown at the beginning. This involves cutting large slots in the road or in the floor slab and fitting thick cables.
As an alternative, the new field sensor and its advantages are then visualized in the animation. This only requires a small hole and a thin cable.
When a vehicle approaches or drives over the sensor, the electronics switch an entrance gate, a barrier, a traffic light or access bollards embedded in the ground, for example. After the vehicle has driven on, the sensor system ensures that the gate or barrier closes again.
Realization of video production - 2022
From illustrated storyboard to finished animation
The first step in creating an animation is to consult with the customer. What should be shown? Which product highlights are important? What should be explained in detail? All these questions are included in an initial rough outline of the process. An illustrated storyboard is then created on this basis. In this storyboard, all the important animation steps are shown in the same way as they will appear in the final animation. As the customer, you can therefore see in advance what the final video will look like and incorporate any corrections you may wish to make.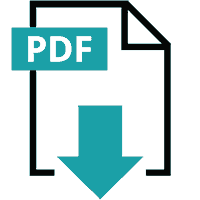 Storyboard-animation-video-field-sensor.pdf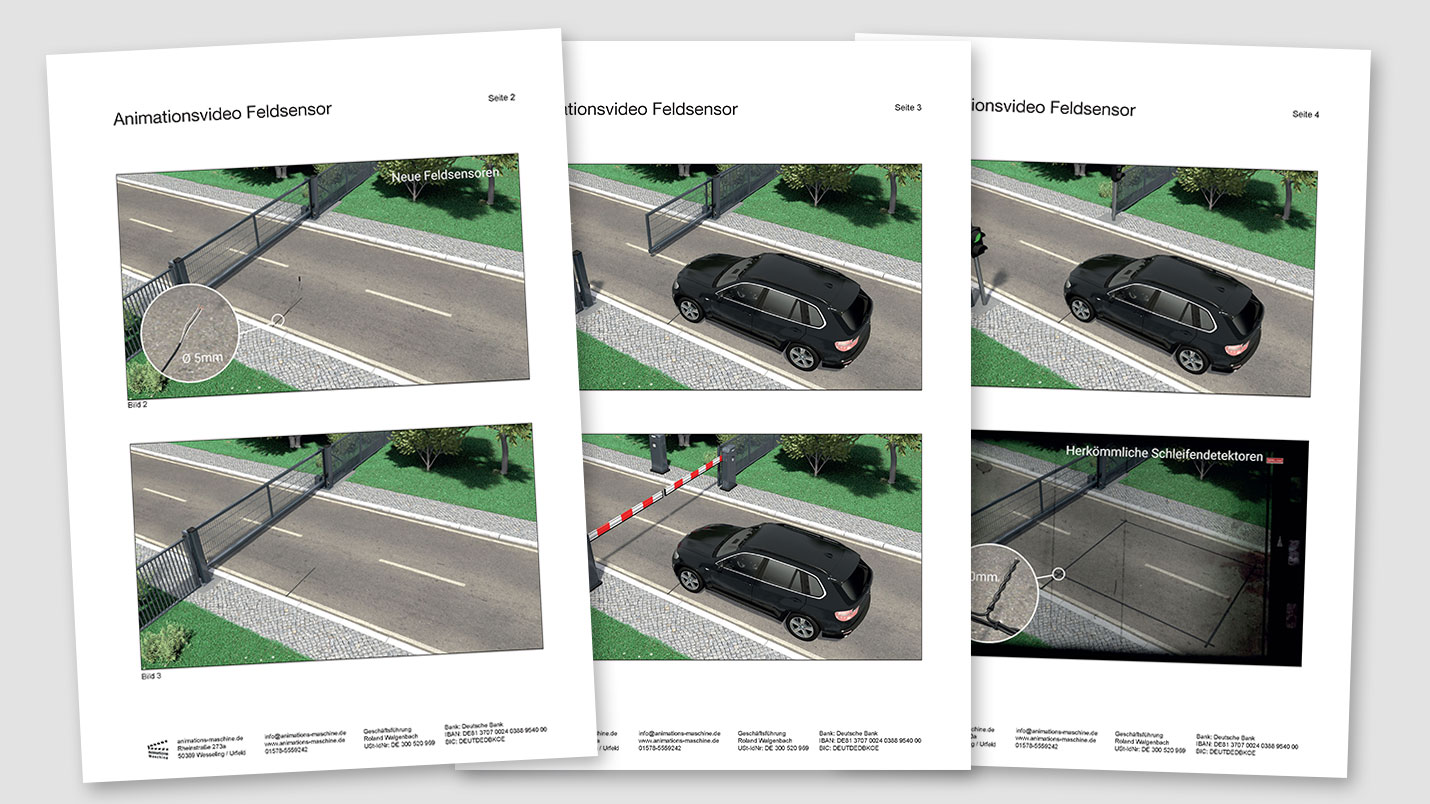 Excerpt from a storyboard for a sensor animation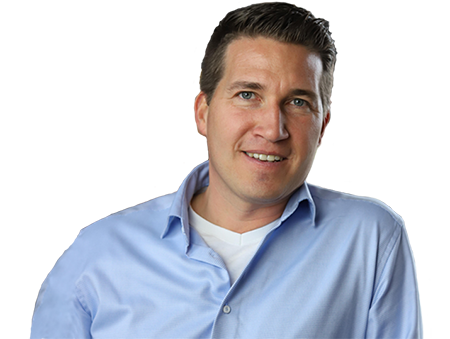 Free initial consultation for your 3D animation
Are you also looking for a 3D agency that also presents your products and articles with a 3D animation video? But you don't know yet whether this will work for you and your articles? The Animations-Maschine offers you a free initial consultation. Let's just talk about your product and project. Together we will work out an ideal solution for your project. You then decide at your leisure whether you ultimately want to have a 3D animation or a 3D animation video produced.
Arrange an initial consultation now
Changes in 3D animations are no problem
After the first version of the 3D animation was produced and presented to the first customers, further ideas arose as to what else the field sensor could be used for. For example, for bollards that can be lowered into the ground.
Thanks to 3D animation, the existing video could be modified in such a way that this product benefit is also shown. Once a 3D animation video has been created, it can be optimized, expanded or changed at any time.
New part of the 3D animation
Have your own 3D animation professionally created
Do you also have products in the field of sensor technology, field sensors, traffic control, electrical engineering, sensor technology or generally interesting technical products? If you also want to have your products explained and are looking for a 3D animation agency, then we are your partner and will be happy to help you. Contact us and together we will create a suitable animated video, explanatory video or animation for you. Precisely tailored to your products and requirements.
Contact now
Services rendered in creating the animation video
CAD construction

CAD model creation

Texturing

Storyboard creation

Animation creation

Rendering

Text overlays

Music integration

Post production

Provision in various video formats